Best Kirloskar Compressor Parts
Compressors are used in a myriad of industries for cooling applications. As the name suggests, they compress or increase the pressure of refrigerants (compressible gases) to cool the surrounding air. Let's shed some light on Kirloskar compressor parts, one of the most sought-after HVAC compressors in the market.
Many industries including the automotive, agricultural, woodworking and breweries require compressors to run their operations. Not to mention, residential properties too rely on HVAC compressors to keep the desired temperature.
In particular, industries rely on optimal functioning of compressors to prevent any downtime. Therefore, it is important to schedule timely check-up and maintenance to spot issues beforehand and order backup compressor parts – just in case.
Even if you do experience failure of a certain compressor part, global manufacturers such as JEC can deliver it to your doorstep within 24 hours, depending on your location.
What Are the Different Kirloskar Compressor Parts?

There are several Kirloskar compressor parts that you can get from JEC. However, we're going to name just a few to give you an idea. All standard new guaranteed parts are available at discounted price at JEC.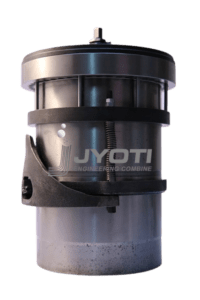 The major Kirloskar compressor parts include Crankshaft, Bearing Bush, Connecting Rod Assembly, C.R. Bearings, Oil Pump, Cylinder, Piston Rings, Seal Assembly, etc.
Parts that are available from ready stock are: Valve Plates, Springs, etc
Why Are Kirloskar Compressor Parts Superior?
Kirloskar compressor parts are designed from advanced technology and latest tools that meet every international norm on quality. They come in various sizes, dimensions, shapes, and thickness, making them ideal for all types of HVAC systems employed in different applications.
Besides, Kirloskar compressor parts go through several stages of quality checks to ensure the best quality in the industry. What makes these compressor parts better are their key features such as durability, easy installation, rust-resistant, rust-proof, temperature resistance, and sturdiness.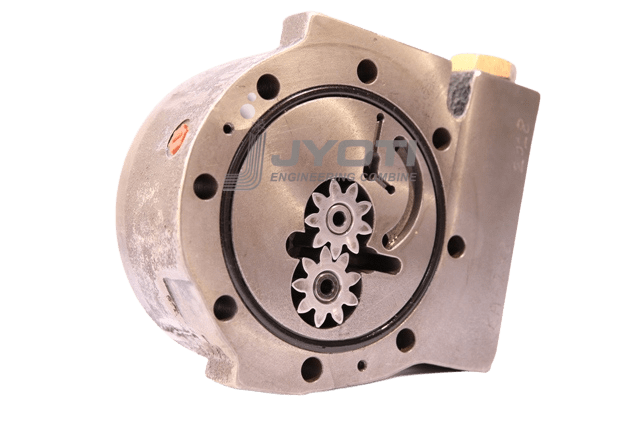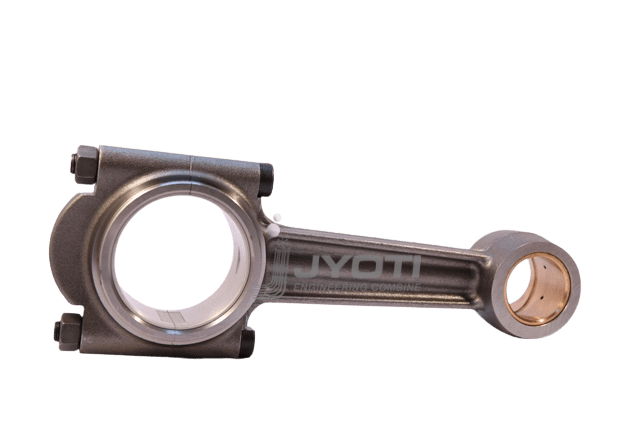 | | |
| --- | --- |
| Series | Model |
| KC X | KCX 2, KCX 3, KCX 4, KCX 6 |
| KC (Single & Double Stage) | KC 2, KC 3/21, KC4/ KC31/ ,KC 6/,KC 51/, KC 9/KC 12 |
| AC 70/80 | All Models From Cylinder To  16 Cylinder |
| PC | PC 2, PC 4, PC 6 |
| FK | FK3, FK 4, FK 5 |
Where can you get them?
JEC is a leading manufacturer of premium quality Kirloskar compressor parts and has been designing and exporting compressors for over 35 years now.
Place an Order

JEC is one of the best manufacturers and suppliers of re-conditioned compressors and refrigeration compressor parts.
They have earned a reputation for making zero-defect Kirloskar compressor parts using their state-of-the-art VMC, CNC machines on CAM and CAD programs.
JEC ships to over 25 countries, including Germany, the United States, Singapore, Egypt, Argentina, UK, Canada, Greece, New Zealand, Taiwan, South Korea, Spain, UAE, and many others.
If you need Kirloskar compressors parts delivered in the next 24 hours, fill this form or call + 9122 67586605 / 06 / 07 or +919821020357.
Alternatively, you can email us at [email protected] or [email protected].
A wide range of specialist services
Have a requirement or an enquiry?