New Bock Semi-Hermetic Type Refrigeration Compressors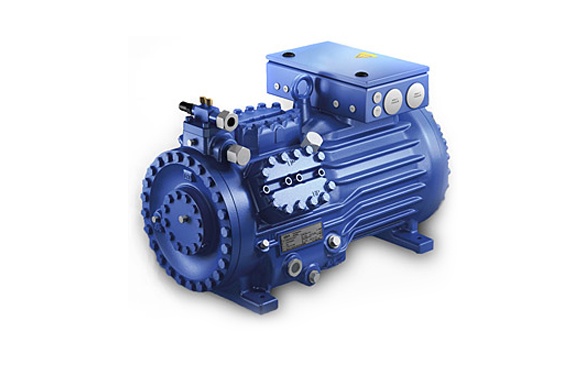 The HG/HA model series consists of state-of-the-art classical suction gas-cooled compressor technology.Special features:

• Outstanding running comfort
• Efficiency and reliability on the highest level of quality
• Service-friendly, e.g. replaceable drive motors
• Oil pump lubrication
• Bock motor protection MP10 with LED display
• Suitable for conventional or chlorine-free HFC refrigerants!
Specifications:
Displacement min. / max. in m³/h at 1450rpm
HG4(40.5)
HG5(62.9)
HG6(93.7)
HA4(40.5)
HA5(62.9)
HA6(93.7)


Manual_01: Download the user manual for the 01 cooler.

Manual_02: Download the user manual for the 02 heater.