Why it's a good idea to purchase remanufactured Bitzer 6GE Series
When it comes to trustworthy commercial compressors, Bitzer is one of the top names in the industry. Bitzer, a German company, has been a pioneer in compressor technology for more than 75 years. It has established a reputation for itself by fusing quality, efficiency, and innovation, with various product lines spanning both commercial air conditioning and refrigeration applications.
Bitzer has a long history of being a company that is ready and able to push the limits of technology. It just recently debuted its new assortment of ammonia compressor packs. These, as their name suggests, use ammonia as the refrigerant, avoiding the continuous problems brought on by typical commercial refrigerants.
As many as three compressors, a three-stage oil separator, and a sophisticated cooling circuit can be found in the "compressor packs," which are so named because of their capacity. This is only one of the many ways a Bitzer solution seeks to go above and beyond the competition.
To benefit from the experience of the Bitzer brand, you don't necessarily need to adopt a whole new technology. One of the most popular commercial compressors from Bitzer uses well-known technology and a tried-and-true architecture to provide you consistent results for 8–10 years.That is the Bitzer 6GE, a reliable reciprocating piston compressor.
The Bitzer 6GE Is a Step Up in Energy Efficiency and Has a Positive Impact on the Environment
Despite the fact that there are now a wide variety of compressors on the market, the conventional reciprocating compressor is still preferred for a number of applications. The ideal piston compressor has a smaller overall footprint, costs less up front, and is typically simpler to acquire.
A compressor like the Bitzer 6GE is also reasonably simple to diagnose and maintain due to piston technology's long history and several revisions. The only thing you have to do is plan out your maintenance program, follow it, and keep the appropriate extra parts available.
One of the most well-liked models in the relatively recent Ecoline line is the Bitzer 6GE. The Ecoline compressor is designed to enhance many of the best aspects of earlier Bitzer compressor generations while utilizing significantly less electricity and having fewer potential sources of failure.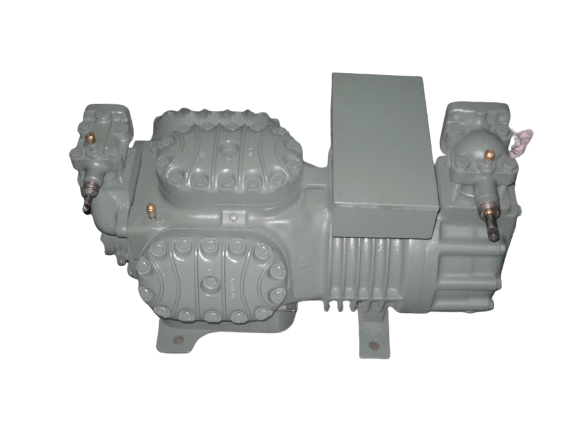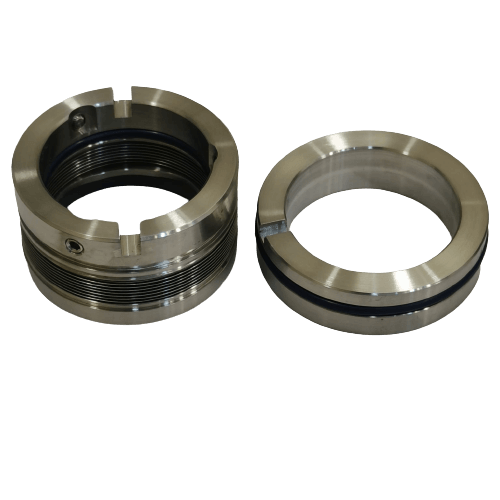 Top characteristics of the Bitzer 6GE include:
Top-notch reliability and design
One of the most renowned makers of commercial compressors is Bitzer. While some of the top brands have abandoned reciprocating compressors, Bitzer models have improved significantly. Bitzer is an excellent option if you're looking for a reciprocating compressor.
Smooth Operation
One question that is commonly asked is how smoothly reciprocating compressors operate. Smooth functioning reduces mechanical vibration, extending the lifespan of critical components. Furthermore, it enables you to install your compressor in a far larger variety of locations without encountering any problems.
Wide variety of usage in different sectors
The Bitzer 6GE is the latest in a long line of effective compressors used in tough conditions in many sectors. The Bitzer 6GE provides high output and reliability whether you own a hotel, grocery shop, commercial kitchen, agricultural operation, or even an industrial site.
Top Efficiency in Energy
Increased energy efficiency benefits the environment as well as your wallet. You can bet on a lower total cost of ownership when a Bitzer 6GE is on your side. This makes a significant difference in any operational environment that is "always on," especially if you work in a warm or hot environment.
Selection of Flexible Refrigerants
Both R134a and R404A refrigerants are compatible with a Bitzer 6GE commercial compressor. Even after completely draining the system of any remaining refrigerant, you can switch between the two. You can keep your compressor running regardless of what you happen to have available with you.
Remanufactured Commercial Compressors Provide Excellent Efficiency and are cost efficient.
Bitzer won't let you down if you want power, dependability, and efficiency all rolled into one.
However, you can have all of Bitzer's top features for a far lower price.
When a commercial compressor is remanufactured, an existing unit gets a thorough component replacement, cleaning, and testing. This guarantees that it satisfies all of the original environmental and performance standards, allowing you to bring it to your work operations with ease.
This can result in savings of 10%, 20%, or 30%, and it is also quicker than purchasing a new unit from a wholesaler who is linked with the OEM. Additionally, you'll lessen your vulnerability to supply chain problems, which is important for staying "ready for anything" in the fast moving unstable world of today.
CTC
JEC offers remanufactured commercial compressors that are affordable, reliable, and of high quality. The Blitzer compressor is ideal for any industrial application requiring high pressure and limited operating times.
Additionally accredited by ICRA, ISO 9001:2015, and UGAC, JEC is a preferred choice of many for premium compressors and compressor parts. To place an order, dial +91 98210 20375 or +91 22 675 86605/06/07. Alternatively, you can email [email protected] or [email protected] or fill out the form on the website.
A wide range of specialist services
Have a requirement or an enquiry?