Compressors are one such component in a system that can never be ignored, that means if your compressor is not working well, then your entire system will be jeopardised. After our long research on the subject, we have designed a range of compressors for multiple industries.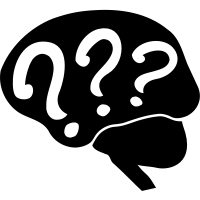 Confused, Why Should You Choose Us?
Our vision and mission are aligned, and we provide a lot of value to our customers. Jyoti Engineering Combine is client-focused, and we are a worldwide leader in compressor parts, and remanufactured/renewed/refurbished compressor parts.
With over 35+ years of experience, we have continuously improved our efficiency and also updated our business methods with a sole focus of always adhering to the requirements of clients and also providing them with the highest level of customer service.
How do you ask?
Our compressor parts are machined to the highest craft standards on automated Computer Numerical Control and Vertical Machining Centers.
We deal only in premium quality goods with zero-defects, thereby eliminating the unnecessary costly production downtime.
What Have We Achieved So Far?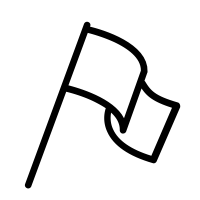 We have been in the business of manufacturing genuine quality for about 35+ years.
We are recognized as a top-notch quality compressor parts company.
We focus on satiating our customers' requirements more than anything.
We have a strict focus on maintaining our brand reputation as a leader with companies such as Carrier, York, Sabroe, Grasso, and other major brands.
Wide Range of Compressor Parts and Refurbished Compressors!
Adhering to our constant innovation and update in the process of manufacturing, we are fulfilling the requirements of the following industries with our Freon and Ammonia based compressors.
Adhering to this, we are satiating the needs of the following industries –
Cold Room and Cold Storage Industries
Milk Dairy, Beverages Plant Compressor
Commercial and Industrial Refrigeration Controls
Commercial Air Conditioning/ Marine Compressors/ Transport Compressors
And, if your industry has a special request, we also provide – Custom-Made Compressors! These are tailored to seeing the requirements of your industry, and you can control the temperature and keep the cooling in check in your hands.
We have more than 3 decades of experience and goodwill in aftermarket genuine replacement parts and refurbished compressors.
We promise – low cost, premium quality, and easy installation! And, if you come up with an old compressor, we make sure the parts that are destroyed are thrown out, and the entire compressor is given a new touch. Believe us, it works better and is super-efficient.
Jyoti Engineering Combine deals with big plant compressor parts which are Ammonia and Freon based. We trade for all of the significant industries that require high power and perfect compressors for smooth working.
We are a global leader in providing energy-efficient, customer-centric solutions that meet every unique compressor requirements.