A compressor is a mechanical device used in large industries mainly, cold room storage, marine industry, milk dairy and beverages, commercial and industrial, and transport industries. It is used to increase pressure in a variety of compressible fluids, or gases. Compressors are used throughout every industry to provide the functioning required for a system to work smoothly.
If we can condense the role of the compressor in a system, we can say 'It can make or break your system'. If you have been using compressors on a regular basis, and are quite aware of the working, then you might be aware of the fact that the compressor parts need to be replaced after some time to ensure smooth functioning of the entire system. And, when it comes to replacing parts, we often look for the ones that are cheaper and can get the work done. But, here is the truth – If you want the entire system to be alright, then you have to invest in something promising and original!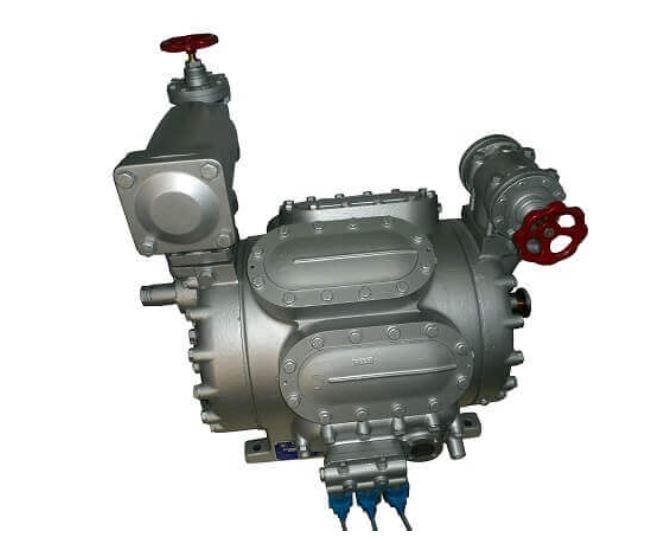 Buy only genuine compressor parts for your industry like – Grasso Compressor Parts, Sabroe, York, Carrier, Carlyle, Copeland, Bitzer, Daikin, Trane, Kirloskar. 
It is important to consider the outcome you hope to achieve while you replace those worn-out parts in your compressor; be it the inlet filters, oil filters, or even the lubricants, genuine parts are a must. Let's look at the benefits –
Longer life:
When replacing the compressor parts with genuine compressor parts, you can be sure about one thing – the installation will last longer, the servicing part will come once in a blue moon. And, if you cut the genuine parts and go for a cheaper option, then you might have a shorter lifetime and more costs when it comes to repairing the entire system if anything goes wrong. At Jyoti Engineering Combine we have in-house manufacturing, i.eWe produce and manufacture everything at our warehouse. So, you can be sure about the genuineness of the product.
Quality:
Genuine products are manufactured according to the quality standards! You wouldn't have to check for the minor issues that you might face if you don't choose the genuine products. With lower quality comes lower standards and high maintenance, while with the genuine products comes lower chances of risk and low maintenance!
Reliability:
Using genuine parts lowers the risk of breakdown! Yes, this saves you from the cost of repairing the entire system and also doesn't put the entire system in the danger of product quality, deadlines, and profit.
Productivity:
The non-genuine or non-branded customized compressor parts may not be designed to work up to the optimal mark that is required for making profits, meeting the deadline with the right production. With less efficient compressor parts, you will have to face it all, but with the genuine product, you can ace the production and also meet the deadlines, as these compressor parts will be more efficient than anything. 
Save energy:
The pressure is what defines how much energy is being utilised, and if you are using compressor parts which are not genuine then you are surely going to work over the entire performance and save energy.
When a genuine compressor part or the entire compressor is operating at its optimal performance, the pressure drops occur less. And, this resultantly leads to increased energy savings.
This was all about the benefits of purchasing genuine compressor parts! Jyoti Engineering Combine is here to solve it all for you with top-notch quality products that satiate your industry requirements and also lasts long.
Contact us now.